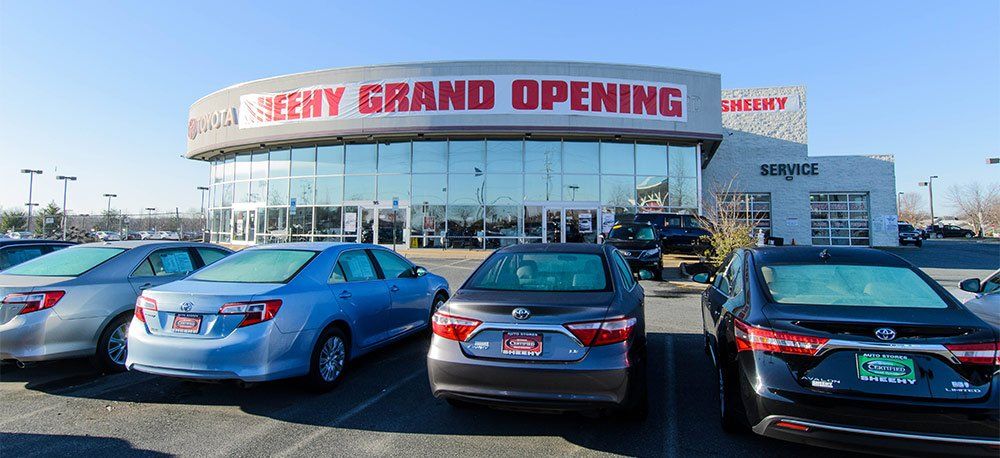 Toyota Service in Stafford, VA
This is not your typical service department. We have an experienced crew here who can take care of anything that may go wrong with your Toyota.
We do all your routine maintenance, including oil changes, alignments, and fluid flushes.
We can even take on your
major engine and transmission repair.
We do all of this in one convenient location. So, let
Sheehy Toyota of Stafford
make sure that your Toyota is running perfectly. The next time you have a strange sound or an ominous light on your dash, just
schedule an appointment
with us, and we will figure things out for you.
Come to Us For:
Lube, Oil & Filter Change
Front End Alignment
Maintenance (Wipers, Headlights, Etc)
Replace / Adjust Brakes
Service Package
Muffler / Exhaust Repair
Coolant Flush
Vehicle Checkup / Inspection
Transmission Flush
Electrical Service
Tire Balance
Filter Replacement
Tire Rotation
Much More!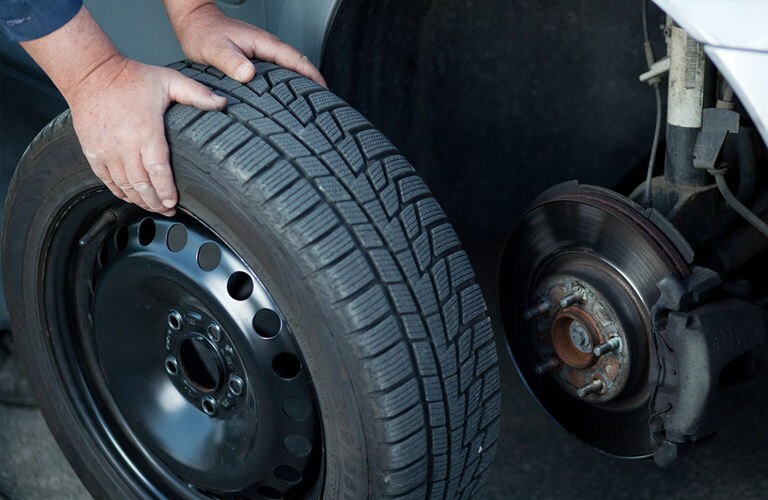 This team is ready to help you through your entire service process. We want you to have the best service possible in the Stafford area. The moment you come to us, we will greet you with a friendly smile and we will take the time to listen to your problems. By listening to you, we ensure that we address every area of your concern. When we get to work, we will use proper diagnostic techniques to come to the right solutions for your vehicle. Our team knows how to work efficiently, and they will get you back out on the road before you know it.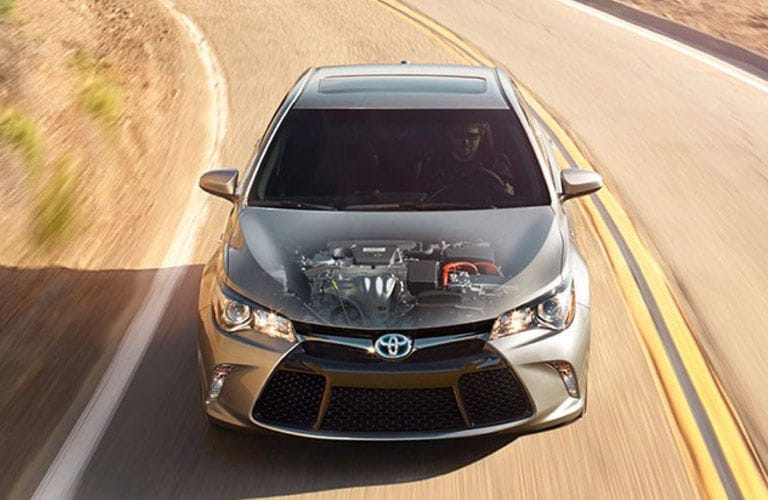 At 
Sheehy Toyota of Stafford,
 we have a
huge inventory of Toyota parts.
We built this inventory so that when you need a part you can get it. With that said, we don't have the space to store every Toyota part ever.
If you need a rare part, then we can order it for you,
and we always ensure that we get your parts into our facility as fast as possible. Once we have the parts you need, then you should let us install those parts for you too.
Our service team knows how to get your parts installed quickly and correctly.
Get the
parts
and the
service
that you need for your Toyota at
Sheehy Toyota of Stafford.
Schedule Service in Stafford, VA
At
Sheehy Toyota of Stafford,
we take the Toyota brand very seriously. Our service team has Toyota pumping through their veins.
They have spent years working with the Toyota brand, and when they are not working, they are training.
This rigorous schedule means that they can service any Toyota under the sun.
We can even work with the very latest in Toyota technology.
This team takes pride in their work, and they will always treat your Toyota as if it were their own. Let us give your Toyota the service that it deserves.
Get parts from the best of the best at Sheehy Toyota of Stafford
Finding the right parts for your Toyota vehicle is as easy as coming to
Sheehy Toyota of Stafford.
In our
parts center
we have an experienced team who knows how to provide you the right Toyota parts. They have worked with the Toyota brand for many years, and you will not get any blank stares when you explain what you need. This team knows the Toyota brand inside and out, and they know that the right parts will always be
genuine Toyota parts.
Come to us to get the genuine Toyota part that you need for your vehicle.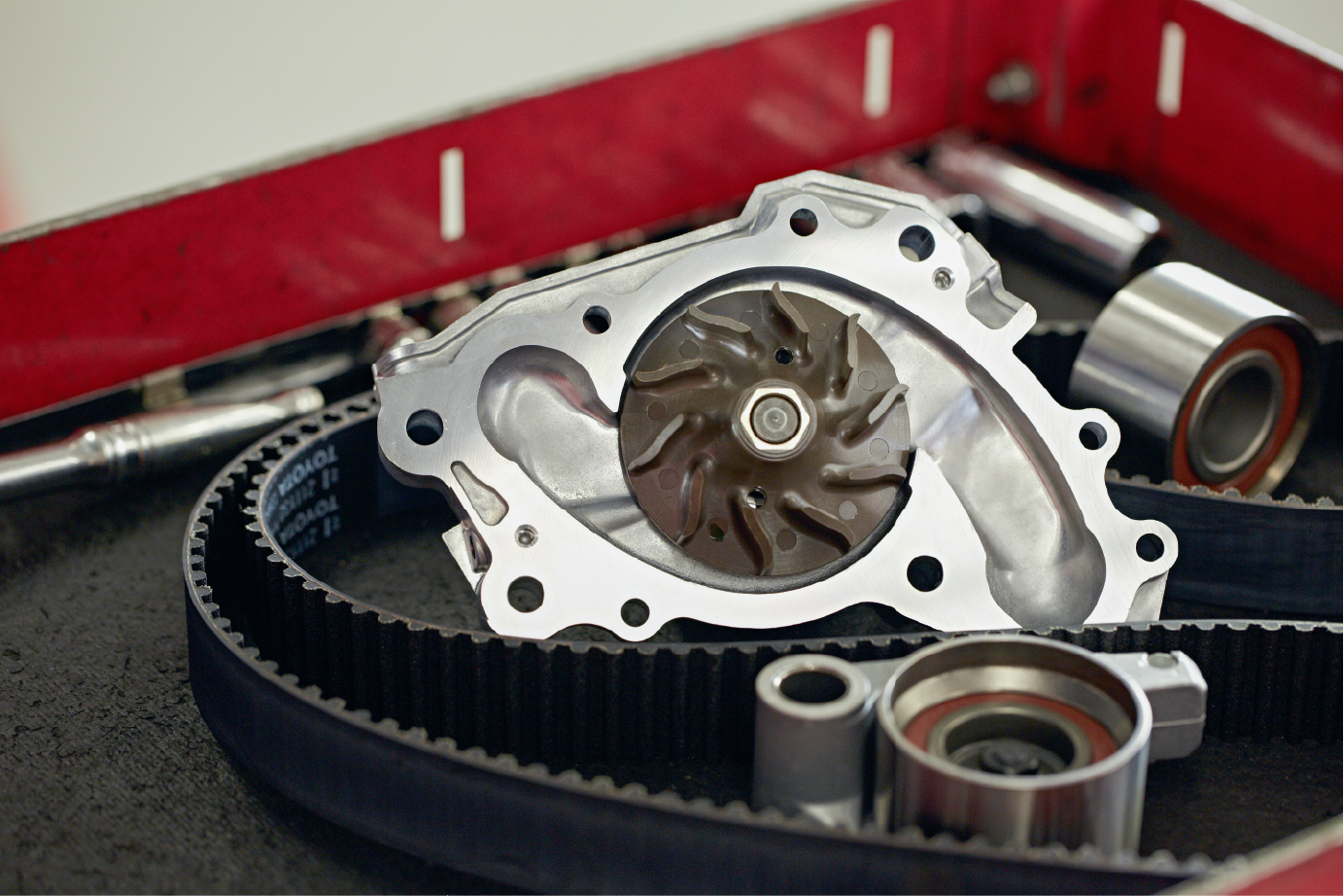 Your privacy is important to us.
Sheehy Toyota of Stafford takes your privacy seriously and does not rent or sell your personal information to third parties without your consent. Read our privacy policy.